Testimonials
Listed references from those who have entrusted their canine family members and their human children as well.
"llene is heaven sent!! She is dependable and dedicated to her work. She "discovered" Tigger, a puppy mill rescue for us at Main Line Animal Rescue while she was volunteering and now he is a cherished member of our family.  She loves spending time walking "her" dogs. Thanks to Ilene, I can go to work knowing that Tigger will not feel abandoned. She walks him and plays with him. He is always excited to see her coming. Ilene can also be depended upon when I go out of town. Anyone who uses Ilene to care for their pet knows how wonderful and caring she is with animals." —Tobi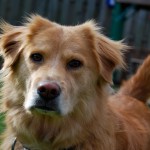 "Both my wife and I work so Ilene's help with Bob Barker has been tremendous; she is flexible, accommodating and dependable. Perhaps most importantly, our dog loves her – what more could you ask for!" —Dan
"I have worked with Ilene Wellner for many years in activities involving the human-animal bond and companion animals. Ilene has always been willing to go "the extra mile" for people of all ages and companion animals. She is a totally dedicated individual who walked away from the corporate world to spend full time working, helping and taking care of companion animals on behalf of their owners. Ilene is one of the most cooperative, compassionate, dedicated and caring individuals I have ever worked with on a multitude of non profit and fundraising activities." —Buzz, Owner Buzzy's Bow Wow Meow
"Ilene has been involved with the walking and training of my dog Milo for over 5 years, since she was just a puppy. Ilene is compassionate, responsible, dependable, and has done a great job caring for my dog. Milo comes home from her walks happy and tired. Ilene also runs great educational programs about animal welfare and has inspired my daughter to become involved helping homeless animals. We are thankful that she got us involved." — Eve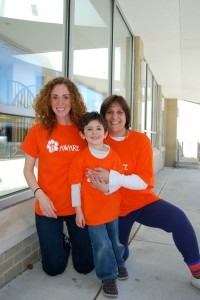 "Because of Ilene I have my new "baby".  She not only helped me find my new dog through a local rescue group but she helped me integrate her into our family.  Ilene's enthusiasm is contagious when it comes to animals.  She has raised awareness for the plight of homeless animals and created outlets and guidance for those who wish to volunteer to make a difference.  I would recommend Ilene to take care of any and all animals, and would leave my own animals in her care."  —Missy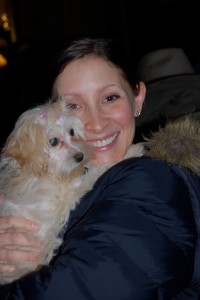 "Ilene Wellner has been an integral part of the Peace for Puppies family since joining us as a volunteer in 2008.  Her vibrant personality, extensive knowledge of animal welfare and ability to educate the children, along with her savvy business sense has made her quite an asset.  We are blessed to have met Ilene and lucky to now have her as a part of the Peace for Puppies Organization.
Ilene's love and passion for dogs is infectious and if you are lucky enough to meet her and have her care for your dogs or assist in finding you your new best friend, as she did for my family, you will be blessed too!" —Ali J. Roberts, CEO, Peace for Puppies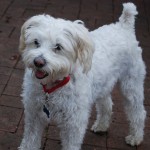 "I don't think you can find a better dog walker than Ilene.  She has a passion for dogs that she brings to her business.  She loves all dogs and truly cares about the exercise and well being of your family member as if it were her own.  She will make sure that your dog is getting a good walk and is being well trained along the way.  She also makes sure that your dog is happy and if you want will socialize him with others who she deems a good match in her "doggie playgroups".  My dog now has a group of friends in the neighborhood and always has a great time on his walk!  I know that while I am at work my dog is having a great time with Dog Gone Walking.  Ilene also encouraged us to rescue a dog and provided guidance leading us to find the most perfect dog for our family.  She is the best!"  -Robyn
"Ilene Wellner and I met years ago when she hired me to come and help her and her family with certain issues their dogs were having.  Since then she has dived into the dog world by opening her own dog walking business, working in the rescue field and sharing her knowledge of dogs with children by setting up workshops and family events.  Having worked with Ilene with some training clients it is clear she has a natural talent when it comes to handling dogs and dealing with people.  Her energy is infectiously positive and wonderful to be around.  Now we are good friends and I look forward to working with her on as many projects as possible." — SoozyPooch (Susan Rosetti)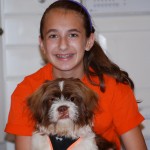 "If it weren't for Ilene we would not have adopted our dog Cody.   It is her genuine love for dogs and connection to animals that inspired me, a first-time dog owner to add a companion animal to our family.  She assisted us in navigating the rescue application process.   After seeing what she does first hand I am a true believer that she is an expert in her field and I would trust Dog Gone Walking with Cody anytime!!!! If you work with her you will know how amazing she is at what she does on both a personal and professional level!"  —Joan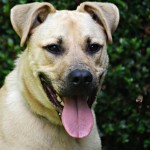 "Ilene is more than just a dog walker. She is someone who truly cares and loves all dogs. She has provided us with great advice and guidance for our dog Cooper. My work schedule is unpredictable and Ilene has always been there whenever we have needed her. I feel great knowing that Cooper not only is getting the best walk during the day but also some TLC!" —The Tepper Family & Cooper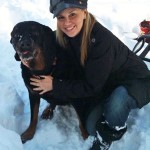 "Dog Gone Walking is the premier dog walking and pet sitting service on the Main Line.  The founder, Ilene, is so caring and loving.  She treats your pets like part of her own family. Her professionalism and organization skills are amazing. While you're at work or on vacation you can put your mind at ease.
Dog Gone Walking goes above and beyond the average dog walker." —Donna Marie, The Bark Avenue Boutique
"Ilene is more than just a dog walker; you can tell by her interactions with dogs that she truly enjoys their company.  Phoenix loves his long walks on the days Ilene or one of her walkers visits. They are always on time and leave a brief note behind about their walk.  If you're like me and worry about your furry friend when you are away on vacation, there is no need to with Ilene. She was awesome at setting up multiple visits for Phoenix while I was away for 10 days.  Ilene and her team are reliable and dedicated dog lovers and above all they treat your dog as if they were one of their own." —Kristen
"I have been so impressed by the walkers- my dog actually gets 30 minutes of attention and love and exercise with each visit- when I need last minute service Ilene and her team have always come through- I feel safe and secure knowing that this team of genuine animal lovers is caring for my dog when I am away- my dog, too, is happy and peaceful- so glad I picked up Ilene's card at my vet's office."  —Hope
"Ilene and her staff are terrific dog walkers.  They really treat the pets well and you know they care.  I feel confident that my pets are being taken good care of when I am away or need them for an evening walk when I know I am going to be late getting home." —Mel
"We are thrilled to have a wonderful resource in Dog Gone Walking.  Ilene and her staff are caring, loving and reliable.  Our dog, Flash, is always happy to see Ilene and her staff.  We are happy that he is so happy.  Knowing that Ilene will take excellent care of  Flash puts us at ease to be away from home for work or pleasure." —Beth

Why Go Pro?
Sniff out the benefits of insured, bonded
Professional Pet Care.
Learn more >